Meet the Student Photographers from the 2023 DCF Calendar!
The 2023 Dartmouth College Fund calendar is a special edition as it features the winners of our inaugural DCF student photography competition. We know for some people that it has been a long time since you have been able to visit campus, and we wanted to show the College from the perspectives of our undergraduate students. Enjoy reading more about the student photographers and the inspiration behind each image in the excerpts below that were edited by Chase Bailey '25 and Angus Yip '25.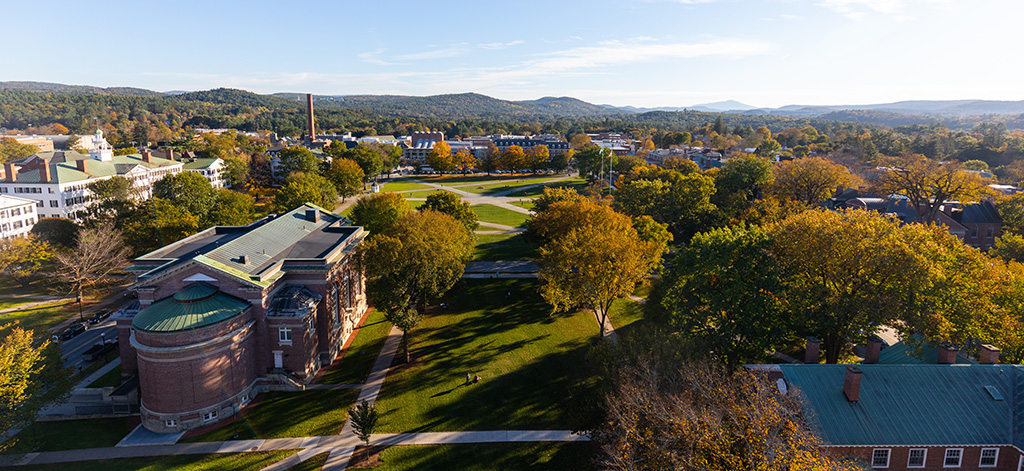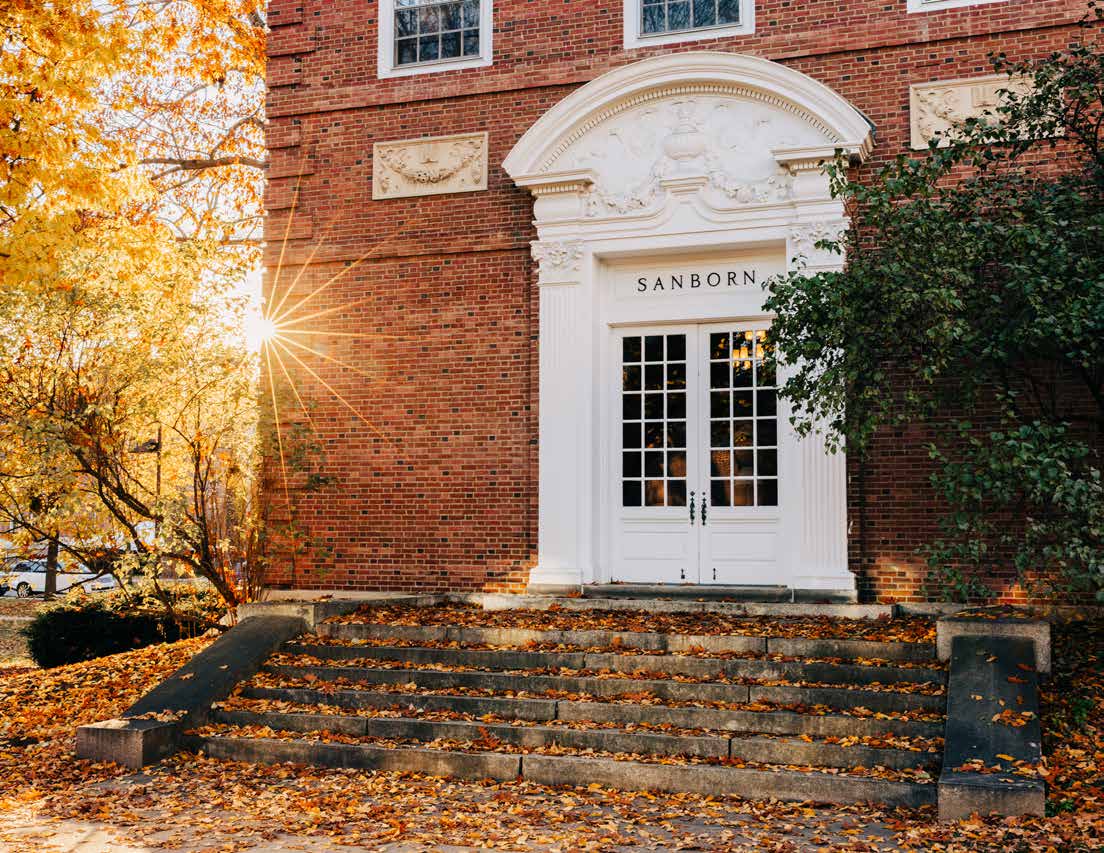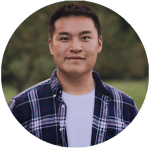 Name:

Daniel Xu '25




Major:

Quantitative Social Science and Studio Art


Photo:

Cover and September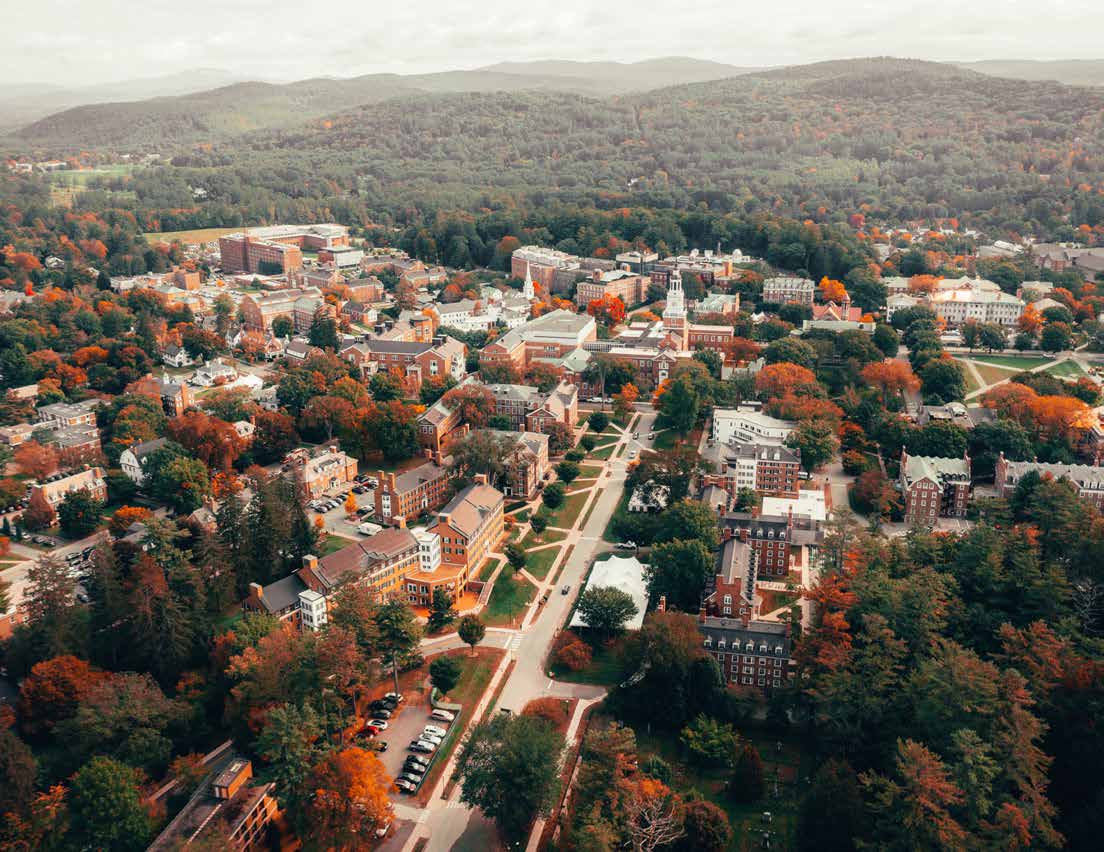 Daniel is proudest of his time as a full-time photographer during his gap year, where he traveled the country to photograph over 200 client galleries and a handful of weddings.
Daniel took the first photo spontaneously as he walked out of Baker-Berry Library and saw the beautiful fall colors and the sun peeking over Sanborn. The second photo
of Tuck Drive was taken with an aerial drone.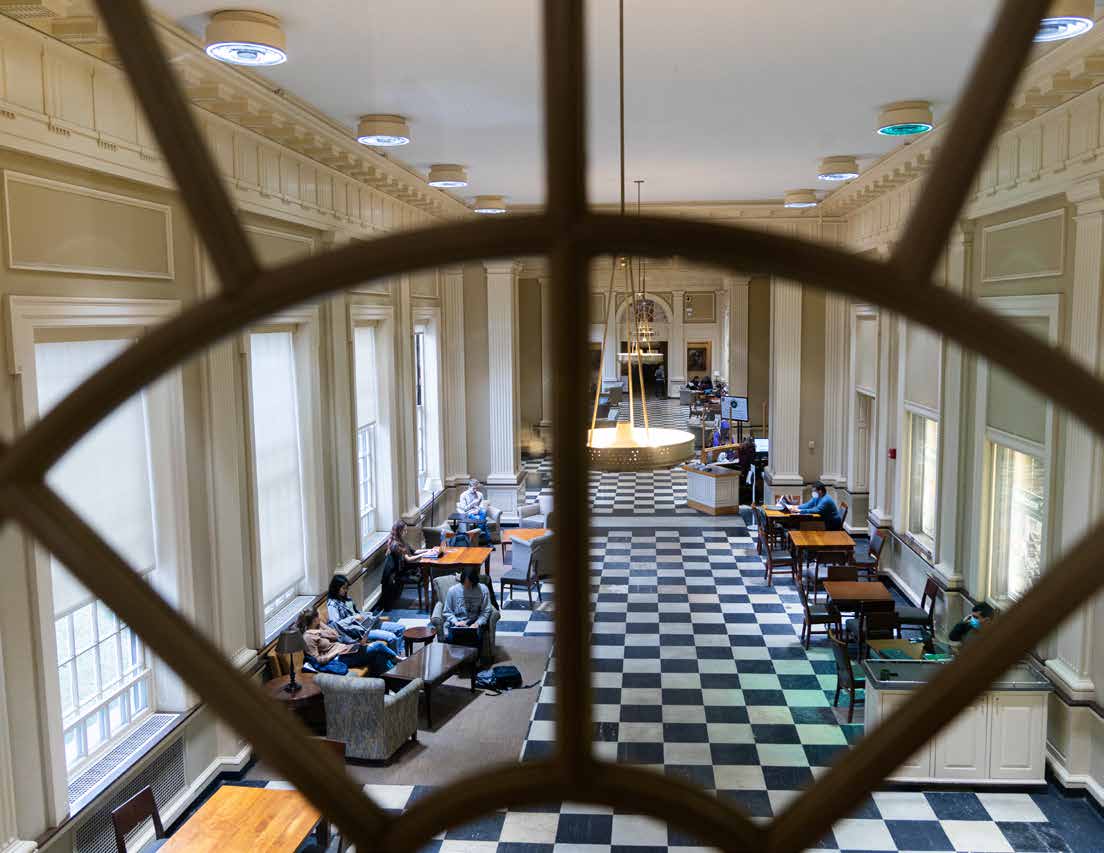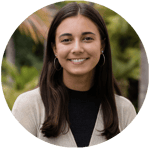 Name:

Julia Levine '23




Major:

Linguistics and International Studies


Photo:

Inner Cover and January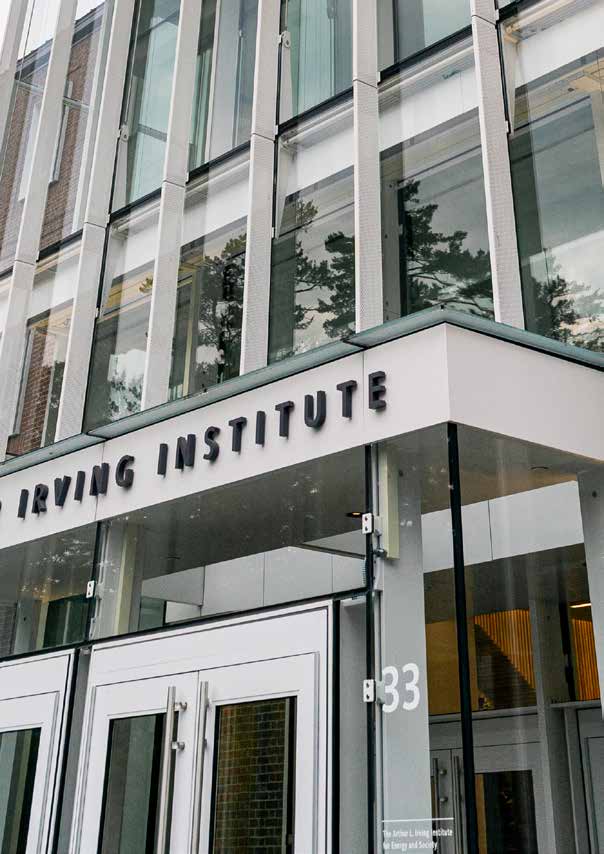 Though Julia has always loved taking photos, it was during her first year at Dartmouth that the passion really took root. Now, Julia is an editor for the yearbook and a photography intern with Dartmouth's Office of Communications.

Julia took this photo of the Irving Institute as an homage to her Dartmouth experience. Remembering the new building being just a construction project during her freshman year, the finished product is a special sight now!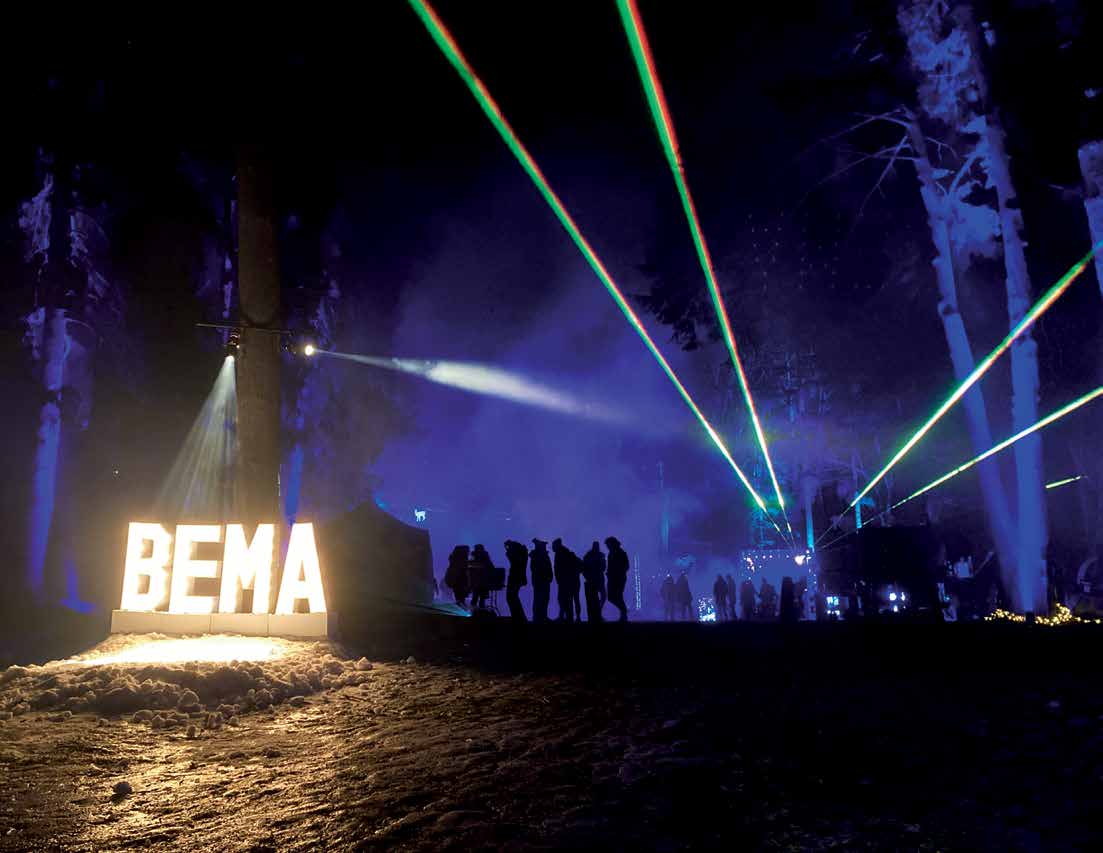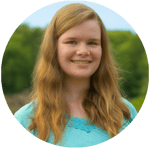 Name:

Katelyn Hadley '24




Major:

Engineering


Photo:

February

Being a life-long lover of nature, photography has been a lens for Katelyn to view the world around her, allowing her to capture scenes from new and unique perspectives. On campus, she is a trumpet in the wind ensemble, a photographer for the Dartmouth, and a TA for Dartmouth Emerging Engineers.

Katelyn took this photo on her way back to her room last February. She noticed the flashing lights coming from the BemaLights event and decided to capture the beautifully surreal atmosphere of the moment.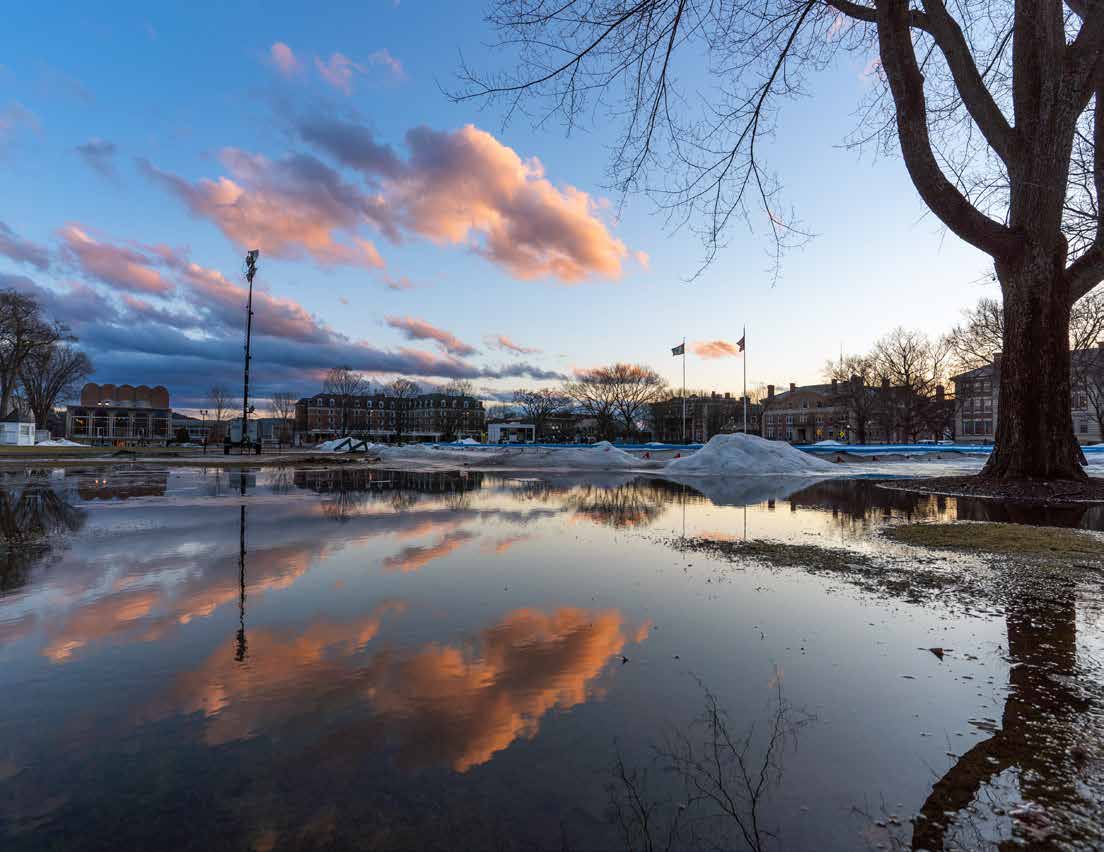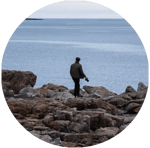 Name:

Alexander Fick '25




Major:

Computer Science and Quantitative Social Science


Photo:

March

On campus, Alex plays on the Pain Train Ultimate team and is in the Dartmouth Chamber Orchestra, Dartmouth Sports Analytics and TAMID. Alex is always willing to help take photos for others around campus.

Alex most enjoys, in his words, "capturing Earth's most beautiful moments," and this photo comes from one of his sunset photo walks.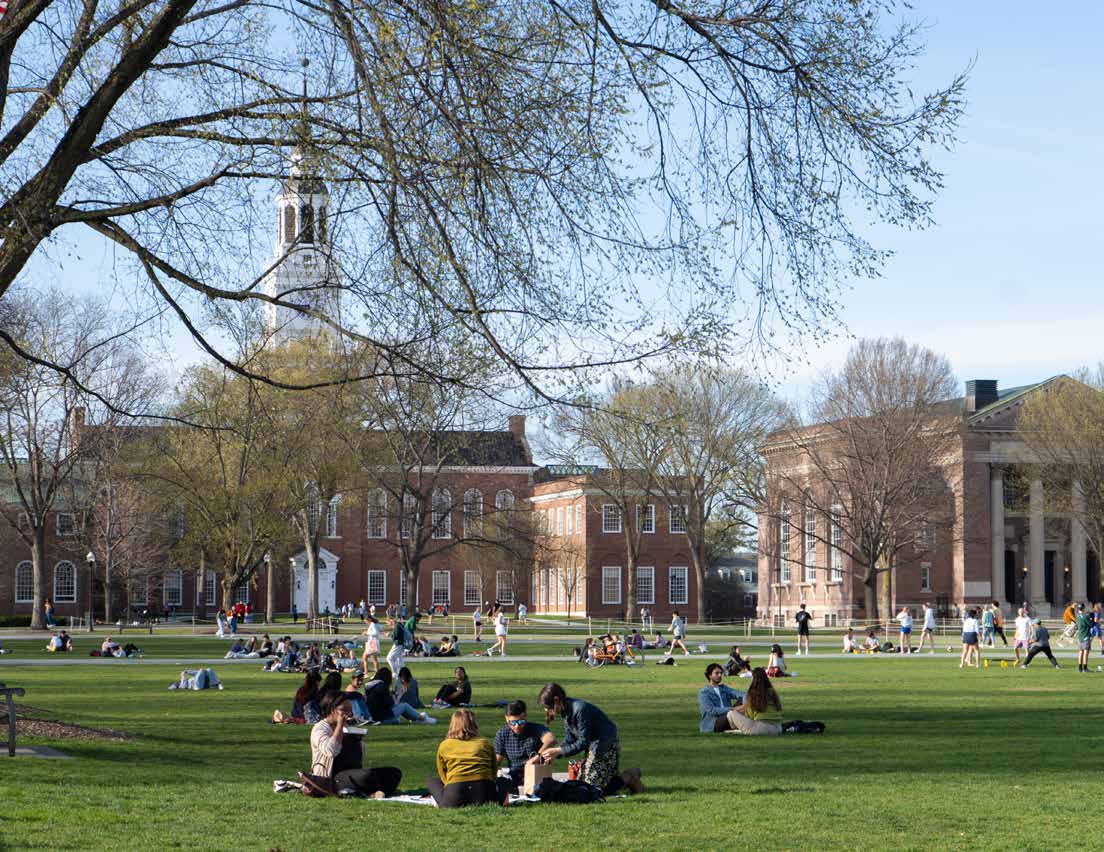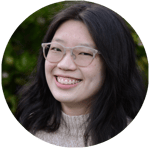 Name:

Deborah Jung '24




Major:

Sociology


Photo:

April

Deborah was introduced to photography at a young age by her dad. He taught her the basics, and it became a way for her to capture memories all around her. When she got to Dartmouth, she found several opportunities to hone her photography skills, working with the Aegis Yearbook and as an event photographer for the Rockefeller Center. She is also a member of the marching band and OPAL.

Deborah took this picture on a whim while walking across campus. She noticed everyone enjoying the spring weather on the Green and thought it was a beautifully representative scene of campus life.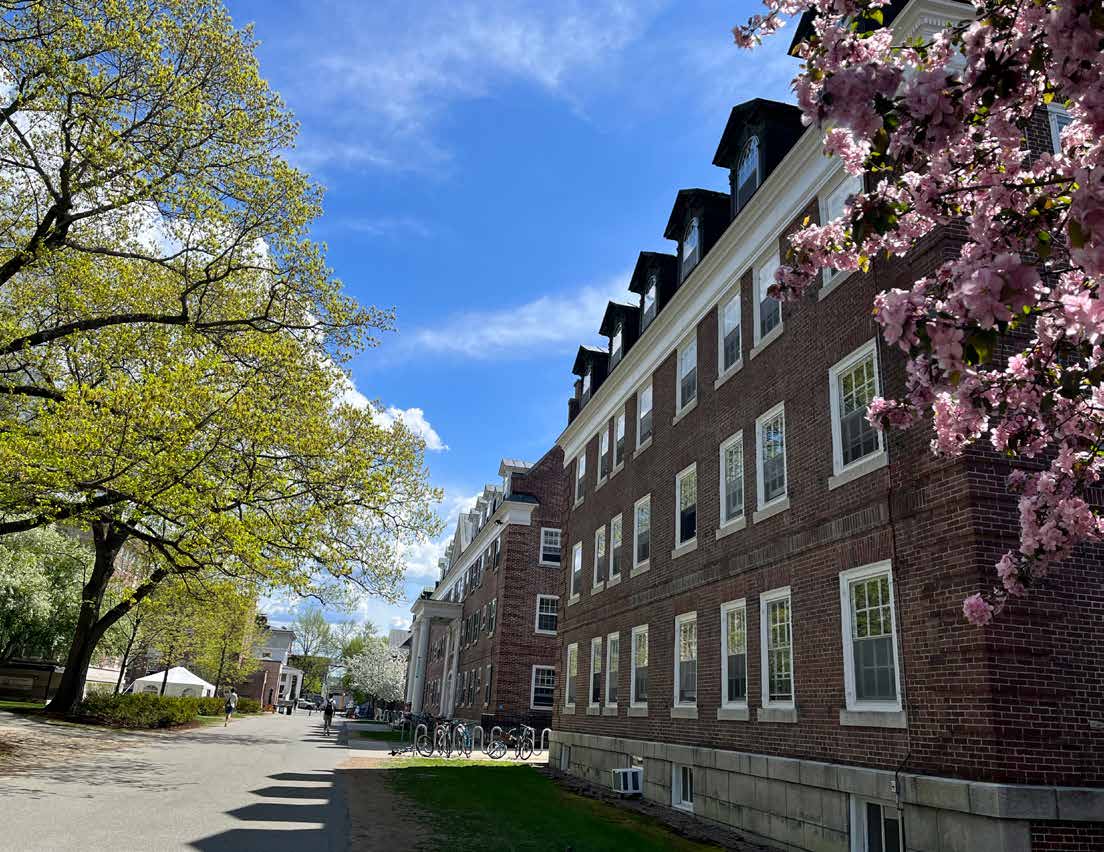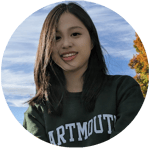 Name:

Jiyoung Park '23




Major:

Government and English


Photo:

May

Jiyoung always had a love for photography, but really found a passion for it at Dartmouth as it provides a way to share memories with friends and family back home. On campus, she is involved in the SPCSA, Law Journal, Korean Student Association, and Residential life.

Jiyoung took this photo during her first on-campus spring term. On her way to get lunch at Foco, she were inspired by the flowers and trees on Massachusetts Row, and stopped to capture the beautiful moment.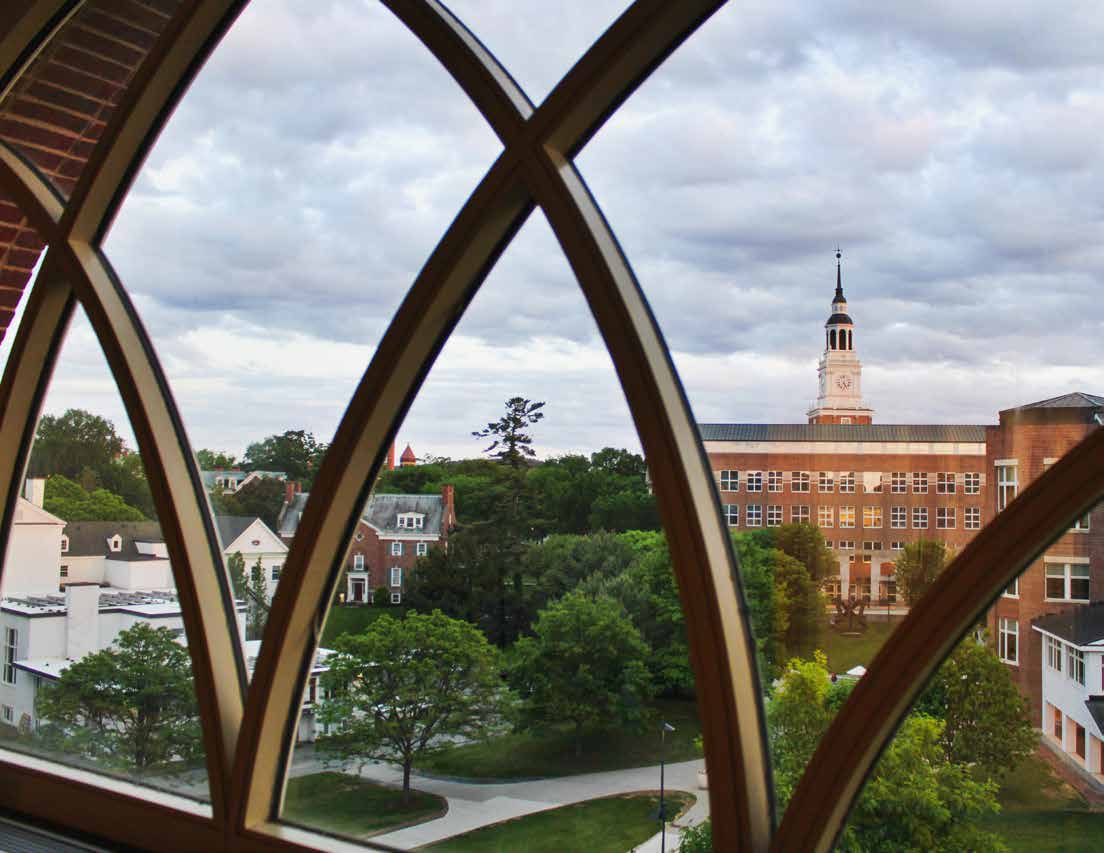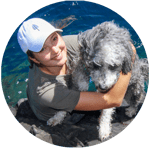 Name:

Sophia Scull '25




Major:

Studio Art (minor)


Photo:

June

Sophia is a member of the Wind Ensemble and is a photographer for The Dartmouth. Sophia first gained an interest in photography while hiking the mountains near Seattle with friends. The beautiful landscapes served as her muse, and before long, she was bringing her camera along to capture the views and memories. She plans to pursue a career in photojournalism.

Sophia took this photograph from Moore Hall. Inspiration struck her during a brief break from studying for spring term finals, as she watched the fleeting evening light over campus from the fourth floor.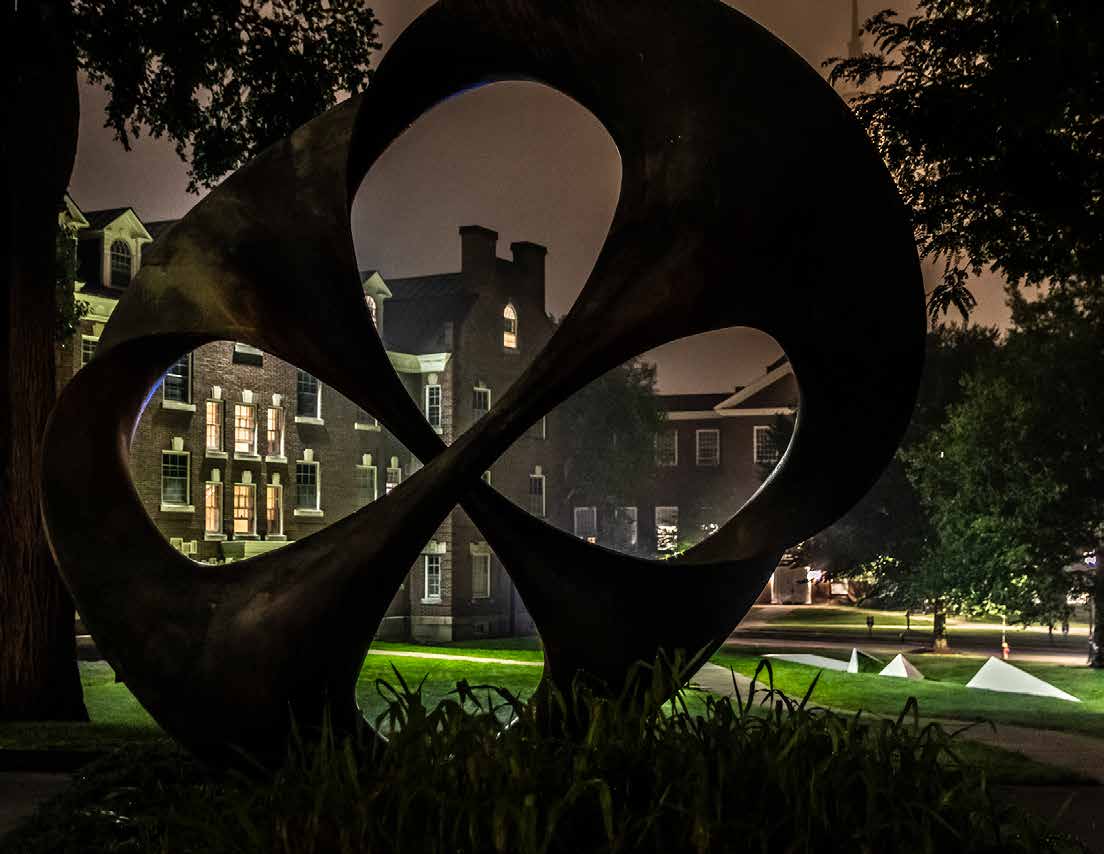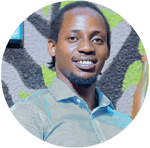 Name:

Patrick Iradukunda '19




Major:

Engineering Sciences modified with Studio Art


Photo:

July

Looking back at his Dartmouth experience, Patrick fondly recalls taking Drawing 1 in his freshman winter, which helped him discover his interest in visual storytelling.

Patrick took this picture for a photography class. To him, this image represents his intimate interactions with public art across campus as a student, noting how public art helped him slow down amid Dartmouth's fast pace.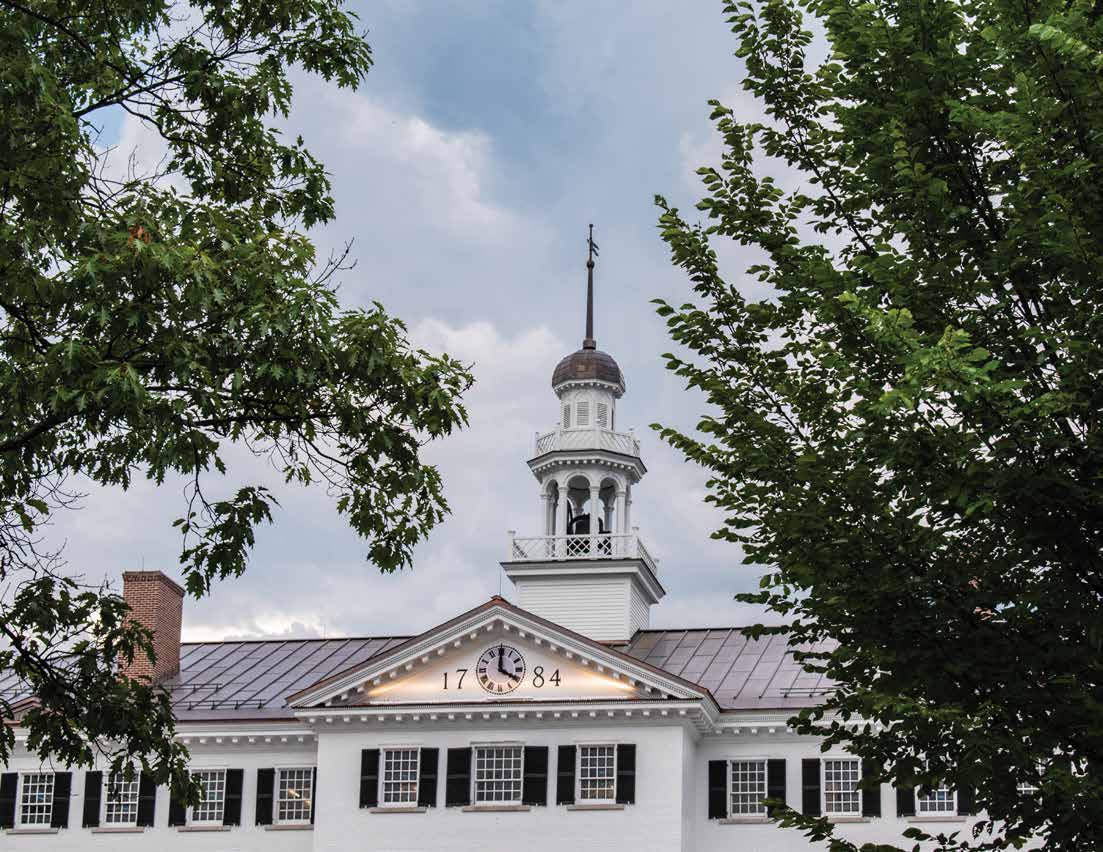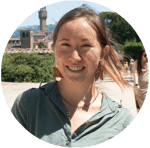 Name:

Kaitlyn Anderson '24




Major:

Anthropology and minoring in Art History and Native American and Indigenous Studies


Photo:

August

Kaitlyn credits The Aegis, Dartmouth's yearbook club, for helping her hone her photography craft. She is also involved in Native Americans at Dartmouth and Spare Rib.

Kaitlyn was drawn to Dartmouth Hall because it has an iconic status, yet most students including her had never been inside due to it being under renovation. She hoped to frame the building within the "green" of Dartmouth's campus.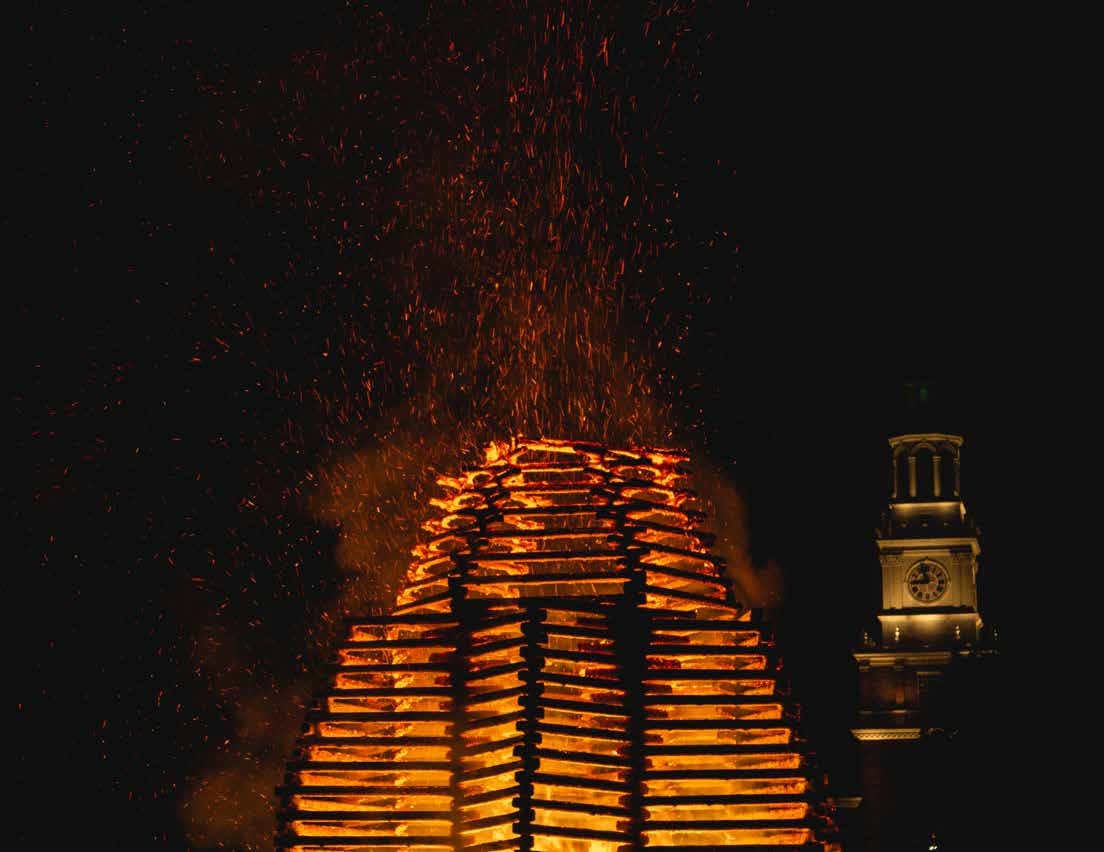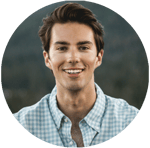 Name:

Oliver De Jonghe '23




Major:

Government and minoring in International Studies


Photo:

October

Oliver grew up in Arizona, where he was entranced by the beauty of the desert and first picked up a camera to capture photos of animals and cacti. Subsequently, he brought his camera along on family trips.





This photo was taken during last year's (2021) Homecoming. Oliver wanted to capture Dartmouth's return to normalcy after the pandemic, and thought the bonfire best epitomized Dartmouth's uniqueness.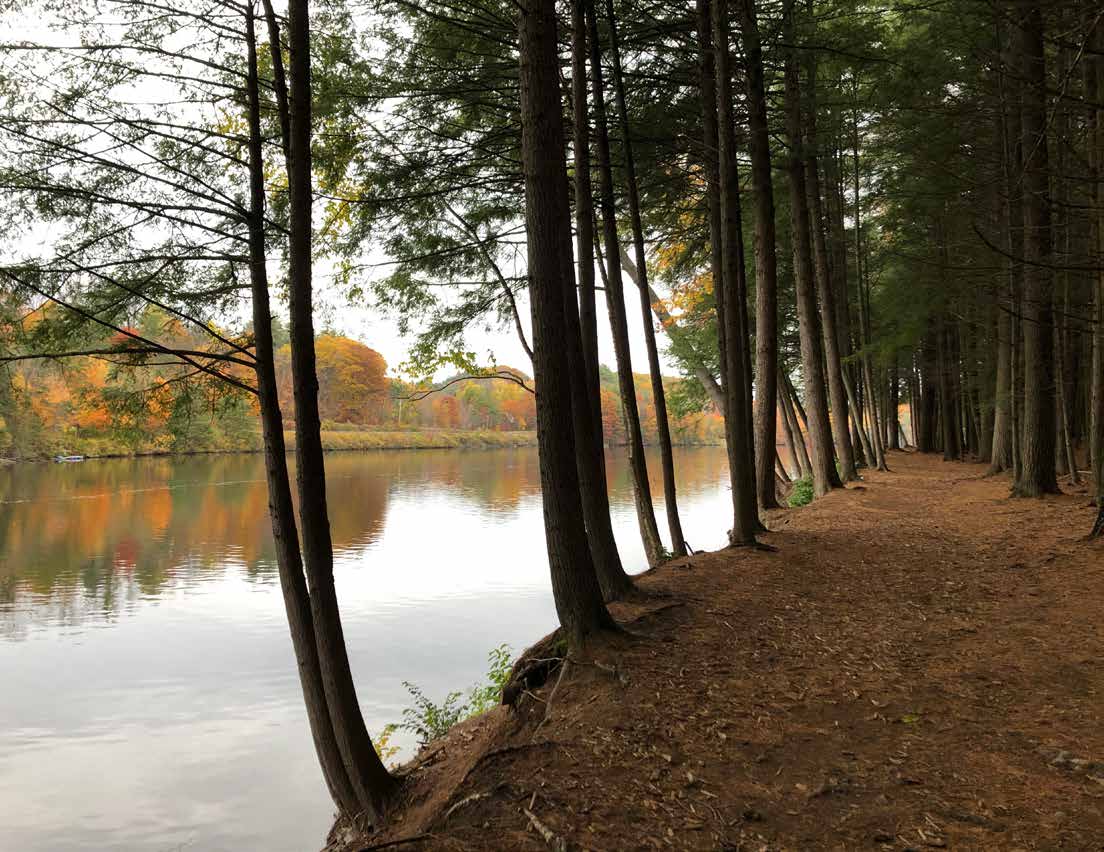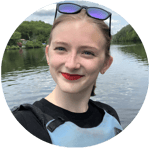 Name:

Emma Johnson '24




Major:

Theater and Quantitative Social Science


Photo:

November

On campus, Emma is in the Aerial Arts Performance Troupe, '24s Class Council, a ski instructor and campus tour guide, among other involvements. Her favorite classes at Dartmouth include Theater 40, where she worked in the costume and scene shop for the term, and the Theater FSP in London.

This photo was taken on one of Emma's first walks around Pine Park in the fall, which is her favorite season.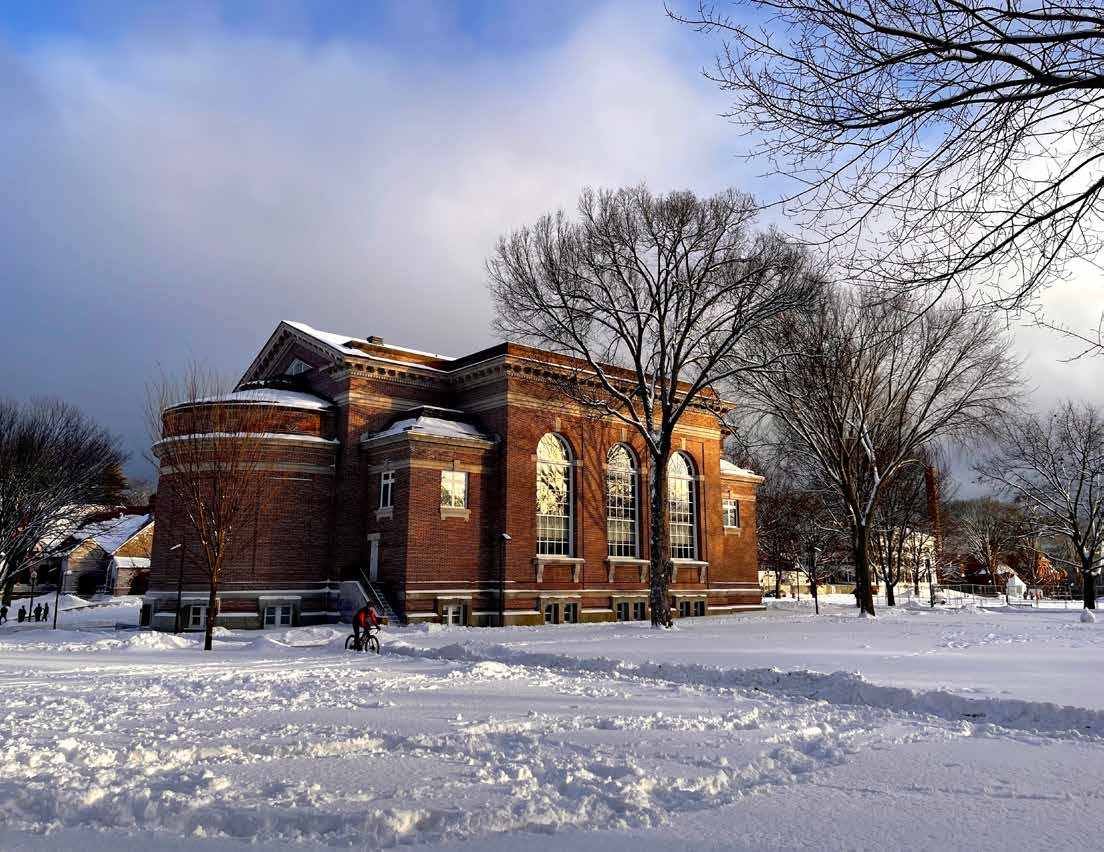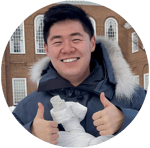 Name:

Zhuoxin Ma '25




Major:

C

omputational Linguistics with a minor in French


Photo:

December

Zhuoxin is a drill instructor for both French and Mandarin. He is also working under Professor Laura McPherson for her research on child language acquisition focusing on tones in Seenku, a tonal language spoken in Burkina Faso. He found his passion for photography on a 2017 trip to Tibet, where he found photography to be a vessel for documenting thoughts and feelings.

He took this photograph of Rauner Library hoping to capture the tranquility of a cold winter day graced by the gentle warmth of the late-afternoon sun.